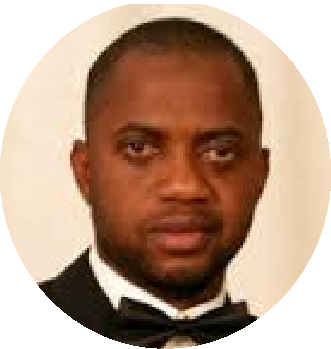 Engr. Adetola Sogbesan is a Business Leadership / Technology Consultant.He studied Electronics / Telecommunications Engineering, has a M.Sc. Information Systems Management (University of Liverpool), and is a Doctoral Candidate in Business Research, with focus on Strategy and Board Governance (Monarch Business School, Switzerland).
He worked with different IT Firms, but spent most years at the Enterprise Division of Siemens Ltd, Nig., where he left with a colleague in 2006 to establish Hypersand Communication Concepts and Solutions Limited. He resigned as Vice President / Chief Operating Officer in 2010, to assume leadership of Chace Systems Limited, a strong player in the ICT sector in the Country.
Prior to joining AfiCTA, he had served on the National Executive Council of ITAN and ISPAN.
With zeal to contribute to development of future creative generation, he promoted the setting up of Axiom College of Technology, an Innovative Enterprise Institution with approved centre status with the British Computer Society, CISCO Network Academy and CIW.
As an extracurricular and volunteering, He was a member of Rotaract and later Rotary Clubs, as well as the JCI (www.jci.cc). He is a past President of, JCI-Aso, Abuja and served at the 
National level in various capacities including Chairman, JCI-Nigeria Training Institute, National Executive Vice President, and General Legal Counsel. At the International level, he served as JCI 2010 Training Commissioner for Africa and the Middle East.
He is a certified International Training Fellow (# 121) of the JCI University, USA, and a member of Nigeria Institute of Management and sits on some Corporate and NGO Boards including a Higher Institution.
He is a part time facilitator with various management consulting firms and had facilitated for Banks and other Corporate Organisations. He is local partner for Services Strategies Inc, USA (www.servicestrategies.com) and an Associate Consultant at Decision Process International – Africa (www.decisionprocesses.com) using Strategic Thinking Process for Training and Consulting.
He has consulted or spoken to audiences in Ghana, South Africa, Burkina Faso, Cote D'voire, Tunisia, Cameroon, Belgium, Germany, Netherlands, and India.
Tola is happily married with kids.